June 5th — 12th



Featuring
ALARA ALKAN
ALEXIS MORAN
ALEXIS TINGEY
BELLAFONTÉ STUDIO
FORMA ROSA STUDIO
MONICA CURIEL
LADIES AND GENTLEMEN STUDIO
NIFEMI OGUNRO
STUDIO MANO
GINGER GORDON

JAEYEON PARK
JIALUN XIONG
KATE GREENBERG
MADELINE ISAKSON
MYM

01 — Curatorial Statement
LABELS, WHETHER CORRECTLY OR INCORRECTLY ATTACHED TO PEOPLE, IDENTITIES, GROUPS, IDEAS OR OBJECTS ARE THE WAY WE AS A SOCIETY CAN BEGIN TO UNDERSTAND, CATEGORIZE AND CONTEXTUALIZE THE WORLD AROUND US. ‍

THIS IS AMERICA IS AN OPPORTUNITY FOR US AS PART OF A DIVERSE NATION OF DESIGNERS, COMMUNICATORS, AND CURATORS TO RECHART THE TERRITORIES, LABELS, AND PREVIOUS CONCEPTIONS OF AMERICAN DESIGN BY SHOWCASING OUR REFLECTIONS AND VIEWS OF WHAT AMERICAN DESIGN IS TODAY, AND WHO'S BEHIND IT. ‍

WHAT WE HAVE DISCOVERED IS AN ENORMOUSLY DIVERSE SET OF VIEWPOINTS AND CULTURAL REFERENCES FROM DESIGNERS AS THEY EXPRESS THE IDEA OF AMERICA THROUGH THE LENSES OF CULTURAL DIVERSITY, DECOLONIZATION, CLIMATE MIGRATION, POST-PANDEMIC LIFE, CONSUMERISM, MATERIALITY, TECHNOLOGY, AND CRAFTSMANSHIP.




02 — About Studio Mano
Photo by Jonathan Hokklo
STUDIO MANO IS THE WORK OF BRUNO NAKANO, A BRAZILIAN-JAPANESE CERAMIC ARTIST BASED IN CALIFORNIA AND ORIGINALLY FROM SÃO PAULO. AFTER YEARS OF WORKING IN ADVERTISING, BRUNO NAKANO DECIDED TO STEER HIS DESIGN WORK TOWARDS A MORE PERSONAL AND MEANINGFUL PRACTICE THAT CAN SIMPLY BRING HAPPINESS AND JOY TO HIS AUDIENCE. HAVING LIVED IN MANY COUNTRIES ACROSS THE WORLD, HIS SCULPTURAL WORK IS CLEARLY INFLUENCED BY HIS JAPANESE HERITAGE AND BRAZILIAN / MEXICAN UPBRINGING.

WORKING MOSTLY IN STONEWARE AND TERRACOTTA, STUDIO MANO RELIES ON SLOW, HAND-BUILDING TECHNIQUES AND SIMPLE TOOLS TO CREATE UNIQUE PIECES AND SMALL COLLECTIONS OF BOTH FUNCTIONAL AND SCULPTURAL FIGURATIVE ARTIFACTS.


︎
︎
︎
"As a Brazilian-Japanese living in the US, This is America means having a chance to explore my own identity, without conforming to past American designs."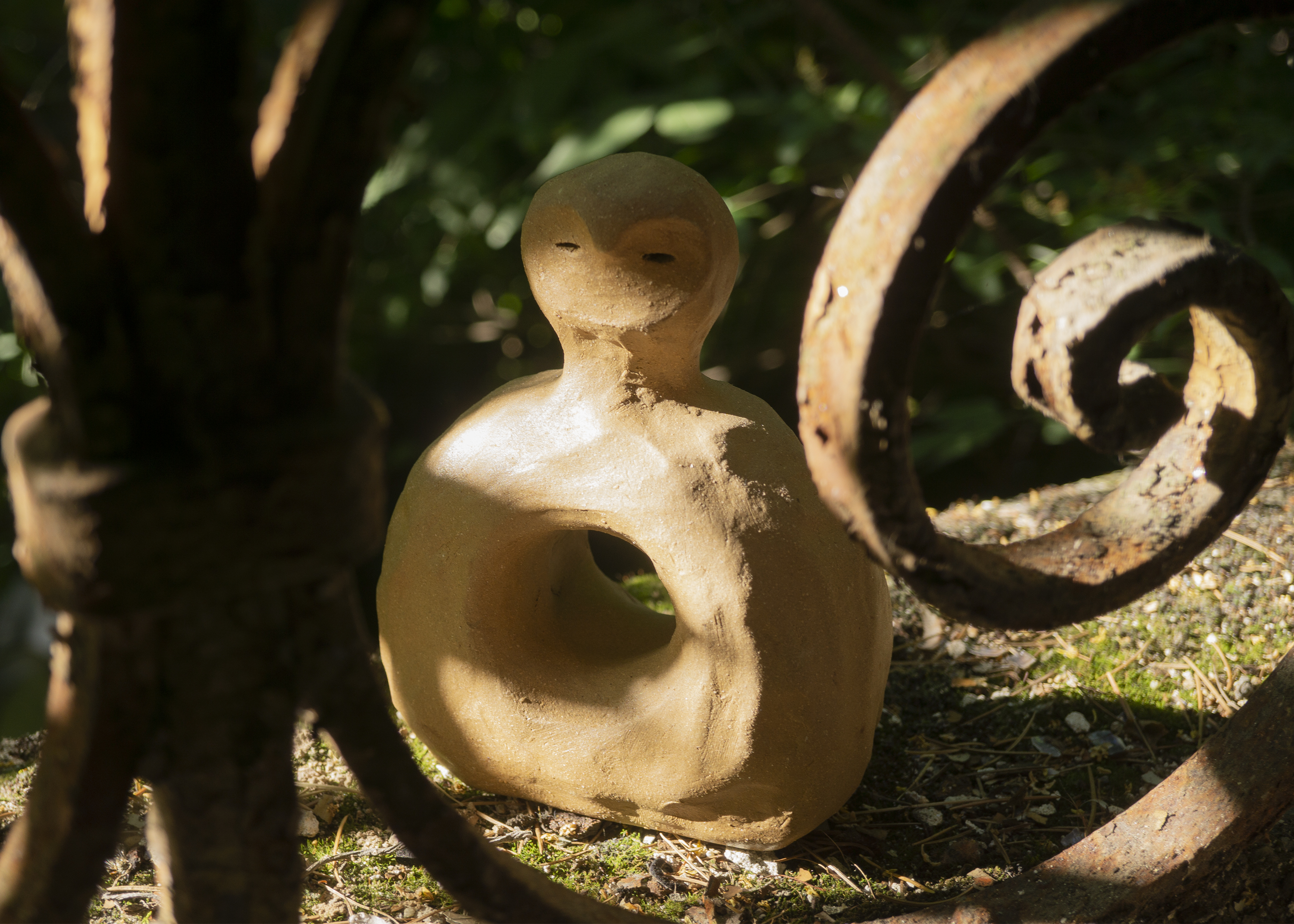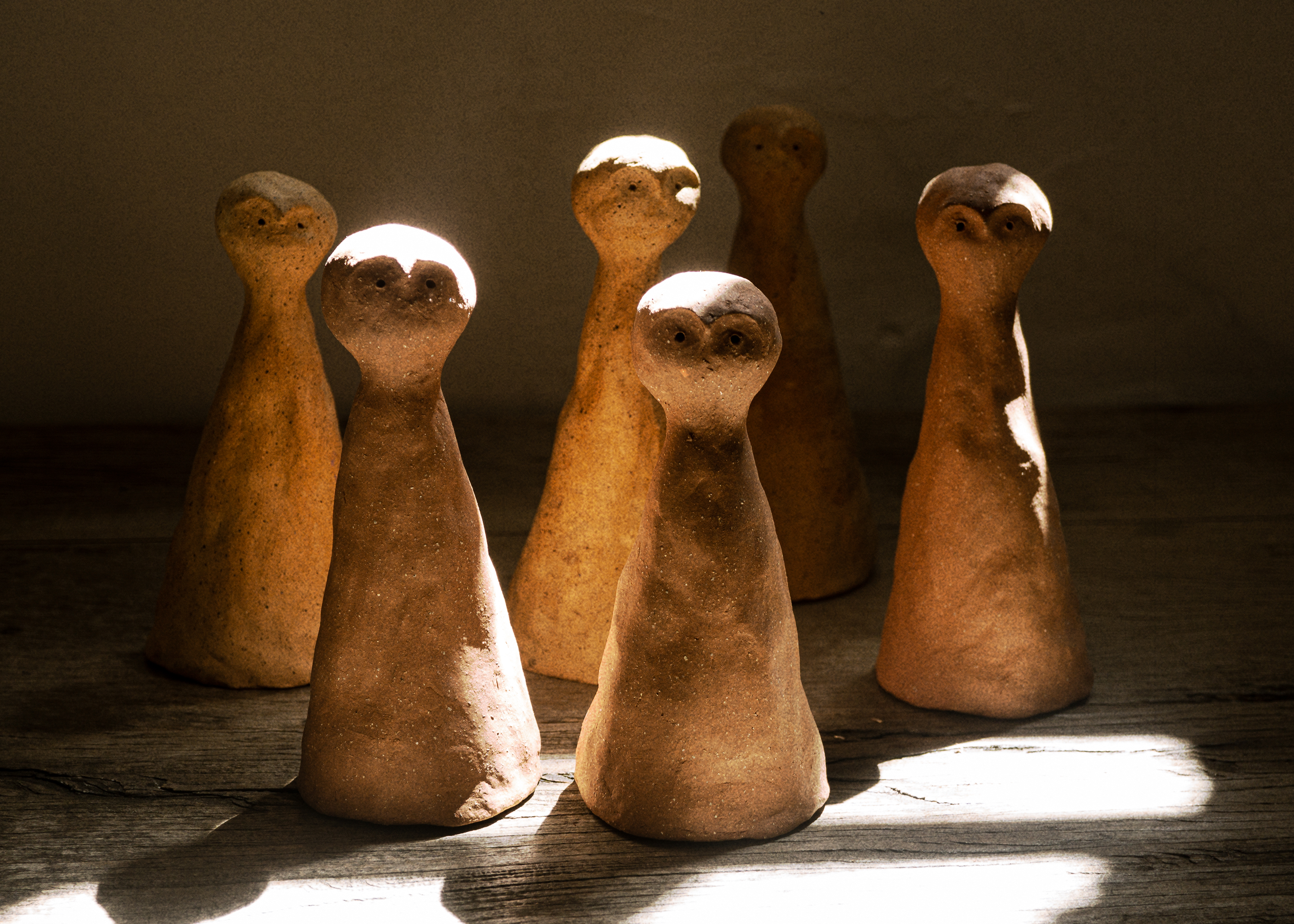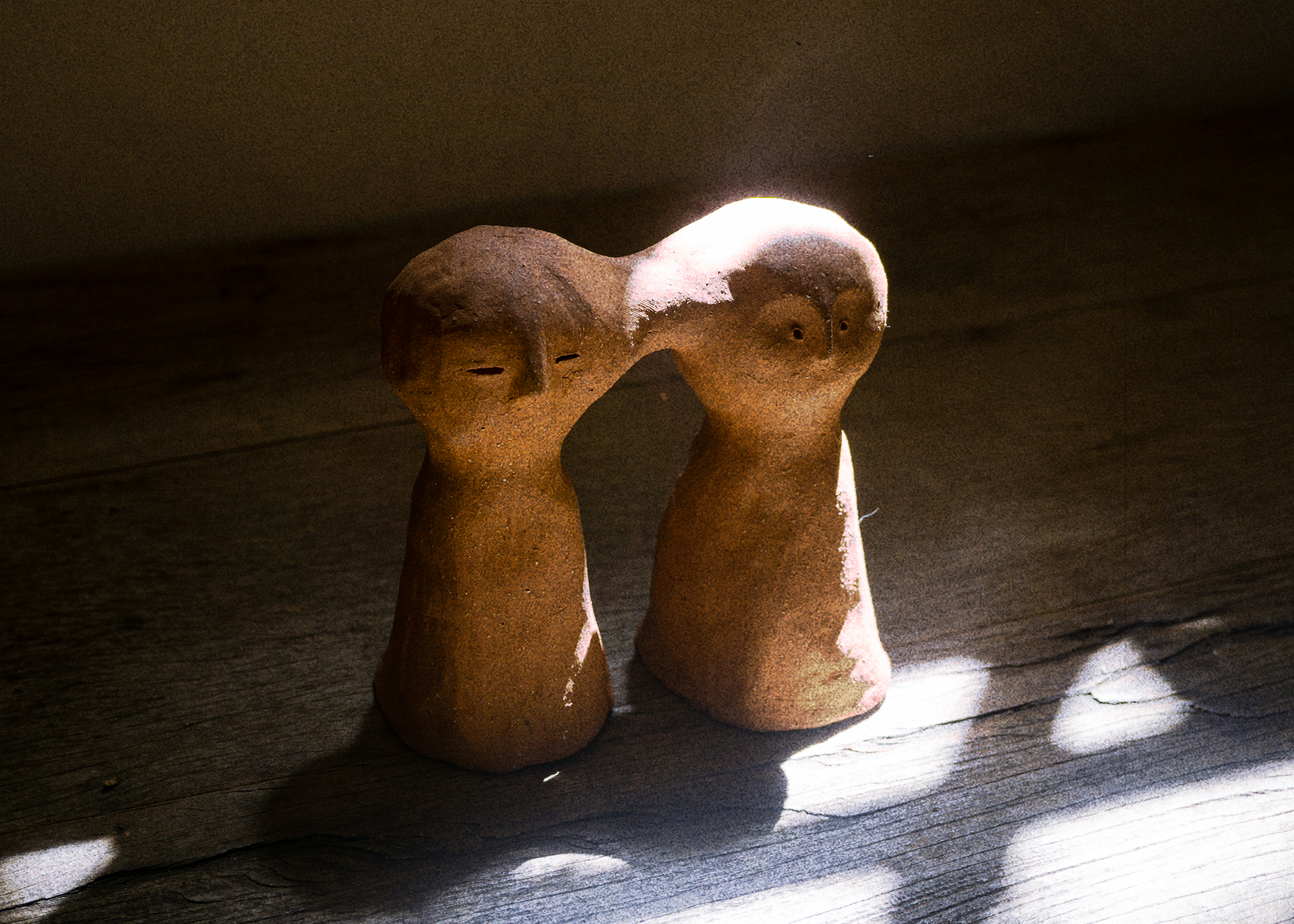 Materials: Ceramic Stoneware Clay
Dimensions: varying sizes, from W3.5 x H3 in to W10 x H12.5 in
Sales Inquiries: hello@studio-mano.co
ADITIONS IS A SAN-FRANCISCO-BASED CREATIVE STUDIO FOUNDED BY ALMA LOPEZ AND LIZ WERT, FOCUSED ON RE-IMAGINING CONNECTION THROUGH SPATIAL EXPERIENCES. WITH A CONCEPTUAL APPROACH CENTERED IN NARRATIVE, INTERACTIVE EXPLORATION AND SOURCING LOCAL, THE STUDIO'S WORK CHALLENGES TRADITIONAL USES OF SPATIAL NEEDS. ADITIONS BELIEVES DESIGN YIELDS BOUNDLESS OPPORTUNITY TO FOSTER CONNECTIONS–TO OUR PERSONAL AND COMMUNAL IDENTITIES, AMONGST INDUSTRIES AND CULTURES, ALIKE.
︎
︎
04 — Hello Human [Curator]
HELLO HUMAN IS A NEW YORK-BASED GLOBAL PR COMPANY FOR SMALL SCALE DESIGN STUDIOS, FOUNDED BY JENNY NGUYEN. GIVING INDEPENDENT CREATIVES ACCESS TO CRUCIAL PR SERVICES THAT HAVE TRADITIONALLY BEEN OUT OF REACH, HELLO HUMAN'S MISSION IS TO HELP SMALL CREATIVE BUSINESSES THRIVE, BY SHARING THEIR UNIQUE STORIES WITH THE COMMUNITIES THAT CARE.

HELLO HUMAN SEEKS TO REINVENT THE PR AGENCY MODEL, MAKING IT MORE AFFORDABLE, TRANSPARENT AND APPROACHABLE. WITH A COMMITMENT TO REPRESENTING THE UNDERREPRESENTED, HELLO HUMAN PROUDLY SERVES 83% BIPOC, FEMALE-OWNED AND SOCIAL-IMPACT DESIGN STUDIOS.

︎
︎
CANOA IS THE FIRST END-TO-END DESIGN PLATFORM FOR FAST, ADAPTIVE, LOW-CARBON COMMERCIAL RETROFITS.
‍
FOUNDED IN 2019 BY FEDERICO NEGRO, FORMER GLOBAL HEAD OF DESIGN AT WEWORK AND FOUNDER OF THE DIGITAL CONSULTANCY CASE, CANOA AIMS TO TRANSFORM THE FULL LIFECYCLE OF COMMERCIAL FURNITURE IN THE UNITED STATES, FROM DESIGN, TO ORDERING AND FULFILLMENT, TO INVENTORY MANAGEMENT AND END OF LIFE-HANDLING. CANOA INCREASES ACCESS TO BEAUTIFUL, HEALTHY AND HUMAN-CENTERED ENVIRONMENTS AT THE COMMERCIAL SCALE, WHILE HELPING BUSINESSES ADDRESS THE WASTE SIDE OF THE ESG (ENVIRONMENTAL, SOCIAL, AND GOVERNANCE) OBJECTIVES.
︎
︎

dfdfdfdf